Message from Chairman
After decades of persimmon wind and rain, and decades of hard work, Hangzhou Qiandao Lake Beer Co., Ltd. has developed from a little-known small brewery to a Kirin beer holding hands with the world's top 500 beer, becoming a large beer enterprise with a premium "dark horse" in China's beer industry, and then holding hands with the Asian Games, becoming the official designated beer supplier of Hangzhou 2022 Asian Games.
Looking back on the past, the company can achieve such results, can not be separated from the care and support of all sectors of society, but also inseparable from the hard work of all employees. It is with tireless efforts that the people of Qianpi have forged today's glory with hard sweat, and ushered in a better tomorrow with unrepentant efforts.
Here, we sincerely welcome your arrival and would like to share the growth story of Qiandao Lake Beer with every friend. Dry Beer has always been adhering to the corporate philosophy of "happy work, happy life", the corporate spirit of "dedication, self-reliance, and innovation", with a heart of gratitude, and sincere brewing of every bottle of Qiandao Lake Beer, looking forward to dedicating healthy, ecological and high-quality beer to every friend.
We hope that we can walk hand in hand with you in the continuous progress and innovative development of Qiandao Lake Beer. With good water and good wine, we will continue to promote the development of green, ecological and environmental protection, and make Qiandao Lake beer a brand.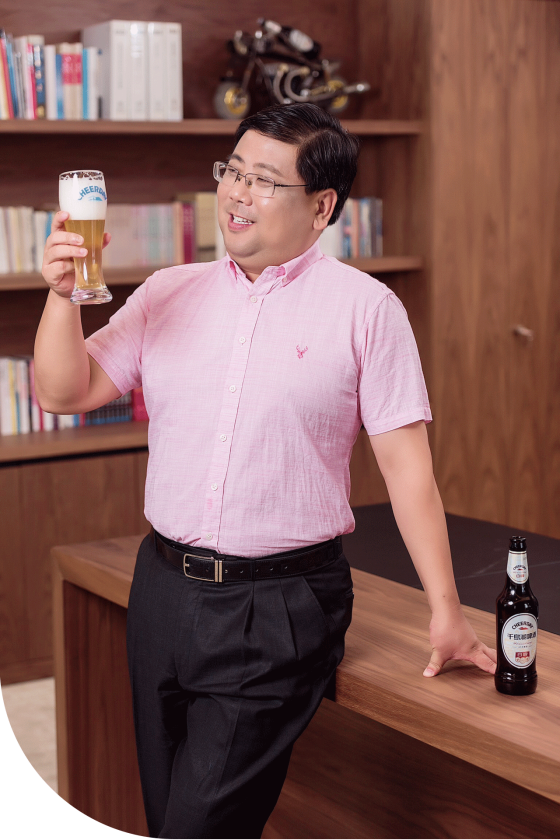 3D Virtual Pavilion
Douyin Official Media
Flagship Micro Mall
WeChat Public Number