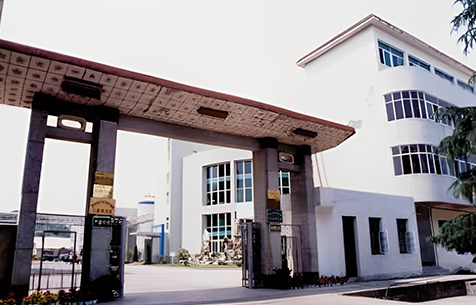 Xiashanquan Beer Downline
1987.03.20
In order to settle the problem of food and employment for immigrants in the Xin'anjiang reservoir area, with the support of the national immigration subsidy fund, a collective enterprise was established. The construction of the Qiandao Lake Brewery in Chun'an County started in June 1985, with a design scale of 5000 thousand liters. It was officially put into production in March 1987. It was brewed with the living water from the Qiandao Lake of the Xiayuanshan Reservoir at an Mountain Reservoir at an Mountain Reservoir, which is more than 400 meters above sea level.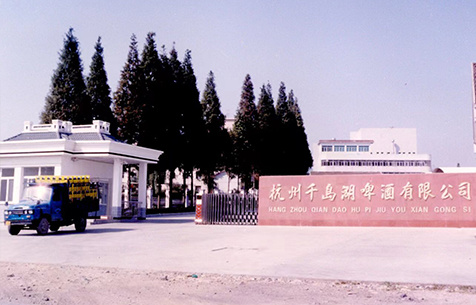 Hangzhou Qiandao Lake Beer Co., Ltd. was established by enterprise restructuring
1998.06.20
Driven by the national reform strategy of "grasping the big and releasing the small", it was included in the first batch of joint-stock cooperative restructuring enterprises of the people's Government of Chun'an County. Hangzhou Qiandao Lake Beer Co., Ltd. was formally restructured on June 20, 1998, with a registered capital of 1.2 million yuan. Zheng Xiaofeng, the former deputy director of the factory, served as the chairman of the company, and was held by 43 key employees.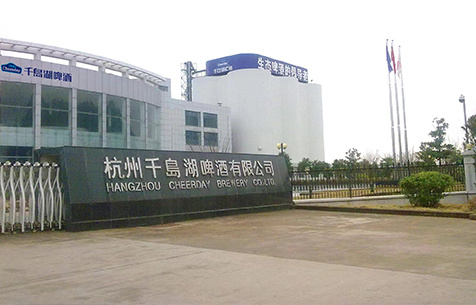 Qiandao Lake Beer Pingshan Factory Completed and Put into Production
2005.05.19
As the original factory is more than 90 kilometers away from Qiandao Lake County and has to go through water and land transportation, the transportation is inconvenient, which seriously restricts the development of the enterprise. In order to better implement the national market strategy and lay the foundation for the future development of the company, the company decided to expand the beer production line project in Pingshan Industrial Park, Chun'an County, with a design scale of 150000 thousand liters, and officially broke ground on June 3, 2004.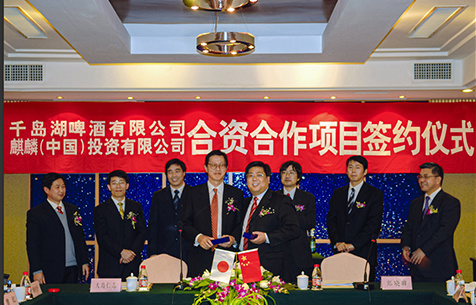 Qiandao Lake Beer and Kirin Beer Joint Venture to Set up Sino-foreign Joint Venture Company
2006.12.14
In order to better introduce advanced technology and management concepts at home and abroad, and to become bigger and stronger, the company cooperated with Kirin Beer, the world's top 500 and the world's top 10 famous beer brands, on December 14, 2006. Kirin Beer participated in Qiandao Lake Beer by means of share transfer and one-way capital increase. The registered capital of the joint venture company was 0.265 billion yuan, forming a 75% share structure of Qiandao Lake Beer and 25% of Kirin Kirin Beer.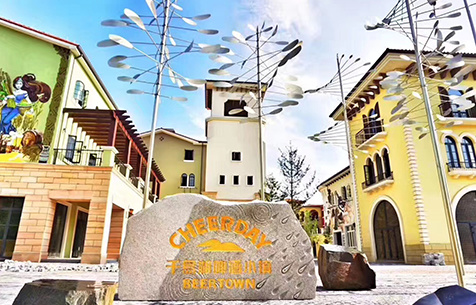 Construction of Qiandao Lake Beer Town
2013.12.11
In 2007, Chairman Zheng Xiaofeng was influenced by the "Flying Fish" case of China Europe Business School. In order to create a happy beer culture and enhance the company's brand influence, he invested 1 billion yuan to build the world's first characteristic beer town with the theme of happy beer culture. The company 2. the integrated development of the three industries, transformed and upgraded from manufacturing to service industry, and focused on building a beer culture industry chain that combines beer production and tourism experience, through a happy life attitude and lifestyle, "Brewing happy life" for consumers ".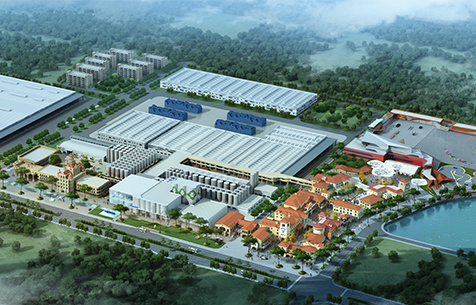 Craft Beer Industry Park officially launched
2018.01.01
China is a big beer country but not a beer power. On December 21, 2017, Qiandao Lake Beer put forward a global strategy of building a "smart maker of fine brewed beer with world characteristics". It took advantage of Qiandao Lake's water resources to build a space for fine brewed beer makers, introduced internationally renowned fine brewed research and development institutions, fine brewed professional training institutions, fine brewed design, equipment and raw materials to provide all-round supporting services, forming an online and offline integrated sales service system ", preparing for the establishment of a Chinese beer category cultural exhibition center, making Qiandao Lake Beer a Chinese symbol and a world symbol in the craft brewing industry, and a practitioner of" green water and green mountains are golden mountains and silver mountains.
3D Virtual Pavilion
Douyin Official Media
Flagship Micro Mall
WeChat Public Number